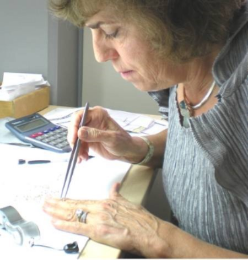 They have had a wonderful and artistic life together filled with many adventures traveling the world acquiring unusual gemstones for their award winning designs. They are still traveling.

Fred's ability to "think outside the box" has made him a master of solving many jewelry dilemmas. Someone once said that the Pearce's motto should be, "We can do the impossible, but miracles may take longer." A partial selection of their current collection and original one of a kind creations as well the Pearce Design production line, is currently on display at Pearce Jewelers.
**Addtionally, their production jewelry is also available at: Argentum, Bloomington, IN Artisans, New London, NH Offerings, Katonah, NY Matt Brown Gallery, Lyme, NH
and The
League of NH Craftsmen's Galleries.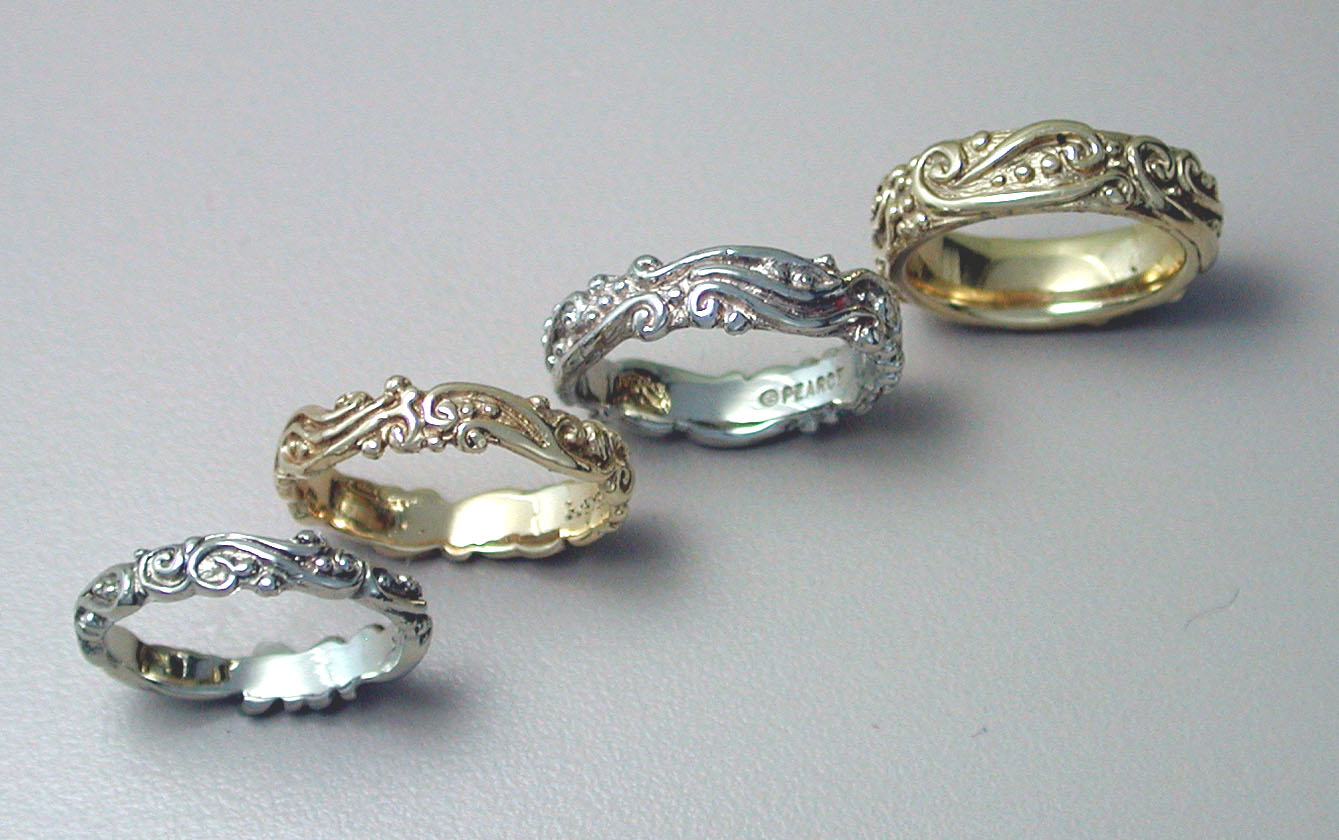 Fred & Kate Pearce have been a design team since their student days at the Syracuse University College of Visual and Performing Arts in the mid 1960's.

Fred and Kate received B.F.A.degrees in 1967. Fred in sculpture & Kate in Metalsmithing. In 1969, After teaching art in Public and Private schools, they moved to Deer Isle, Maine. There they developed a saleable line of cast and hand forged jewelry which was eagerly purchased by the emerging legions of American Craft stores around the USA.
In 1978 they moved with their two sons to the Dartmouth region of NH.
In 1986 the Pearce's founded the retail store Ultimate Reflections which became Pearce Jewelers, featuring their designs. They retired from retail in 2018 when the store was sold.
Although they have retired from the retail store, Fred and Kate are still actively designing and would be happy to help you design a very special piece and are available by appointment. Additionally, Kate's services as northern New England's only NAJA certified Senior Appraiser, are also available by appointment. Details are available at https://www.Pearceappraisers.com.
As a result of their passion for using unusual gemstones, Fred and Kate developed a Power Point presentation explaining the origins of these gems and the lapidaries who bring their beauty to reality. Titled "B Chart Beauties" it is a combination of Kate's Master Valuer thesis and Fred's unique gemstone sculptures. It has been presented at the Manhattan GIA Alumni Chapter and at the AGTA Gem Fest in Tucson Arizona. A partial portfolio of their copywritten designs is presented on this website.
Throughout the past almost 60 years, Fred and Kate have developed an ever-changing and uniquely stylistic approach to their jewelry work. The Pearce's creations have been widely exhibited. They are long standing members of the League of NH Craftsmen (1968 - current). Their jewelry is displayed in their Shops**and at the annual Sunapee Craftsmans' Fair.
In 1990 T hey were awarded Designers of the Year by the Manufacturing Jewelers' & Suppliers of America (MJSA) and Jewelers of the Year 2001 by the New England Jewelers' Association (NEJA). Fred and Kate were awarded the "NH by Design" grand prize by the NEJA in 2001 for their 14 Karat gold Ammolite, Peridot and Citrine pin " Tuckerman's Ravine in Autumn". This brooch went on to receive an honorable mention in the Signity Gemstones National competition.
30 ct Tourmaline and Diamond in Platinum.

Deco Majectic (private Collection)

RB413 RB1202 RB1059 RB819

Tuckerman's Ravine in Autumn (sold)

Tuckerman's Ravine in Autumn (sold)