Emotional, Spiritual & Social Catalysts
The ultimate vehicle for expression, art jewelry bridges the gaps between backgrounds, classes, beliefs, and time. It encourages emotion and dialogue. It also is a catalyst for communication. Art jewelry is mankind's storyteller and storybook.
Our Mountainscape© design originated as a ring to represent a wedding that was to take place on Kearsarge Mountain in NH. It wasn't long before other people wanted a truly personalized rings. Since 1991 we have designed variations on this ring which have included the addition of a golfer, bulldozer, Motor cycle, Peugeot 405 racing car, an apple tree and snow boarders. The mountains have been modified to represent the Grand Tetons, California and Texas hills, Mt. Ascutney and Mansfield Mountain in Vermont, and of course our#1028 with the profile of the NH Old Man of the Mountain carved out of its side. Email, or Call, us and let us design a special ring for you.
Our very first commisioned piece of jewelry in 1967 was a hand crafted wedding Greek Fret band for the daughter of our philosophy proffessor. Since then we have concentrated on designing this most significant piece of jewelry.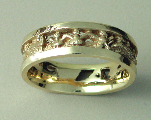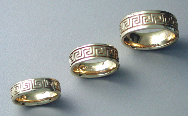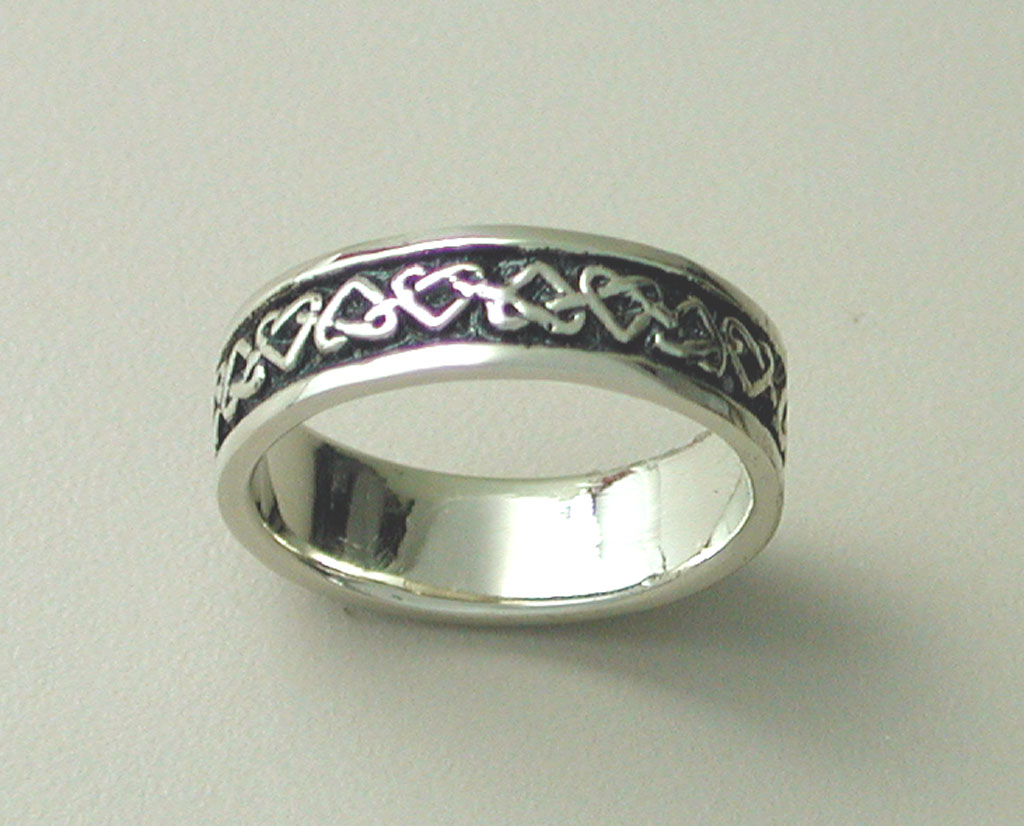 Greek Fret Key 5mm to 8mm
RB 707 4.5mm RB 786 6mm RB 799 9mm



RB 27 available 2mm to 10mm wide
Life as a Ring - totally custom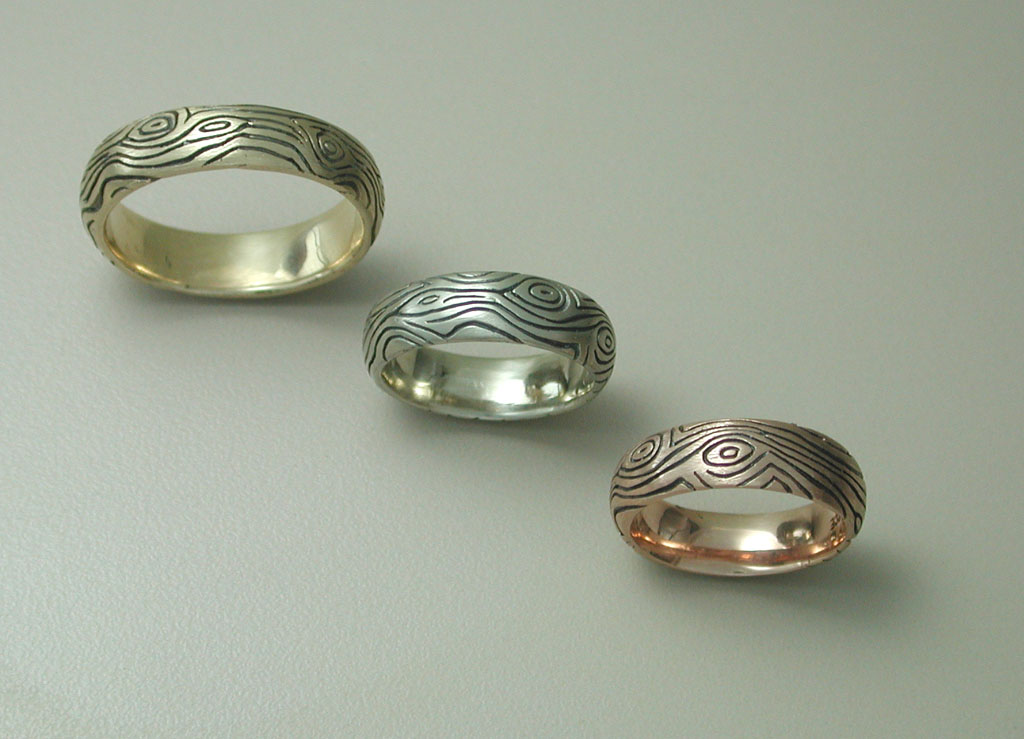 Wood Grain Texture RB1078
Most of our designs can be customize for you.
The RB 706 with a Diamond Sun